Dear all!
SOHACO Pharmaceutical & Trading Group Joint Stock Company (SOHACO), formerly Song Nhue Pharmaceutical Company, was established on April 12, 1993. Our main businesses are manufacturing and distributing pharmaceuticals with the aim of supplying essential drugs for social and community health.
With 03 mottos: Sustainable development, building corporate culture and implementing social responsibility, in the past 28 years, SOHACO has gradually developed comprehensively and firmly. By 2020, SOHACO has become a large business and a influenced brand in the pharmaceutical industry of Vietnam.
In 2020, SOHACO had 08 subsidiaries across 03 regions North – Central – South with over 800 employees and revenue reached 2,000 billion VND.
In the field of import and distribution, SOHACO has cooperated with many pharmaceutical companies around the world to import and distribute a lot of exclusive products in Vietnam, especially cough medicine.
Prospan – a global product of Engelhard Arzneimittel, Germany; Vitaplex infusion of Siu Guan Taiwan …
Regarding production, SOHACO has invested in building a Medisun pharmaceutical factory in Binh Duong with 05 production workshops, including a workshop for producing cephalosporin antibiotics. SOHACO is also investing in building a modern pharmaceutical factory in Yen My II Industrial Park, Hung Yen province with a scale of 40,000m2. The total investment capital of the whole project is expected to be 1,500 billion VND. Currently, the project is implementing phase 1 with an estimated investment of 500 billion VND (Including: 01 general warehouse, 01 workshop for manufacturing Western medicines, 01 workshop for manufacturing traditional medicines, 01 workshop for BFS. , 01 testing center, 01 Pilot center), expected to be completed before the 30th anniversary of the Company (April 12, 2023).
Regarding the distribution system, SOHACO has built a nationwide distribution system in both OTC and ETC channels; has managed and sold directly to 25,000 pharmacies and 1,000 hospitals in 63/63 provinces and cities nationwide. SOHACO reached the TOP OF 05 pharmaceutical distribution systems in Vietnam.
SOHACO takes great account of investment in advanced management system. Since 2014, SOHACO has cooperated with the leading strategic consulting company in Vietnam to develop SOHACO development strategy for the period 2015-2020 and vision to 2030.
From 2019 to now, SOHACO has invited strategic consultants to evaluate the implementation results for the period 2015-2020 and at the same time develop strategy for 2021-2025 and a vision to 2030.
SOHACO has implemented payroll based on KPIs and 3Ps,ERP software, GESO production management software, DMS sales management software… SOHACO is also implementing 4.0 technology in some management and marketing areas.
"Corporate culture has been SOHACO's strength throughout the 28 years. The culture of SOHACO is "Culture of consensus, focus on quality and efficiency" with the message "SOHACO – common house, together contributing and sharing." At SOHACO, all employees are respected, equal and given all favorable conditions to work and promote their full capacity in developing the company while developing themselves.
SOHACO's trade union was established before 1996 and is recognized as a strong and excellent trade union of Hanoi's health sector.
Social responsibility is also a cultural feature of SOHACO. In addition to creating jobs for employees, contributing to social security, SOHACO is also a responsible member in paying the State budget. SOHACO also participates in many humanitarian social activities to share with society and the community."
SOHACO's contributions have been recognized by the State and departments from central to local levels and awarded many noble titles such as medals, emulation flags, trophies, certificates of merit, …
We understand that SOHACO's achievements in recent years are just the beginning, SOHACO's future has many difficulties and challenges.
However, we are confident that: With SOHACO's current position in the pharmaceutical industry in Vietnam; with strong financial potential and infrastructure; specific strategies and goals; qualified, aspirational and professional staff; on advanced management system; inherited cooperative relationships with domestic and foreign partners and customers… SOHACO will make full use of its advantages and opportunities to develop stronger and more comprehensively in the future years to 2025 to reach TOP OF 10 in the pharmaceutical manufacturing and trading industry in Vietnam.
Dear all!
In the context that Vietnam has just joined the EVFTA, SOHACO has basic conditions for international integration. Especially when SOHACO is having a project to build a modern pharmaceutical factory meeting GMP EU/equivalent standards in Yen My II industrial park, Hung Yen province. We are ready to welcome foreign investors to join this project joint venture with the aim of creating differentiated, high-quality products for domestic demands and export.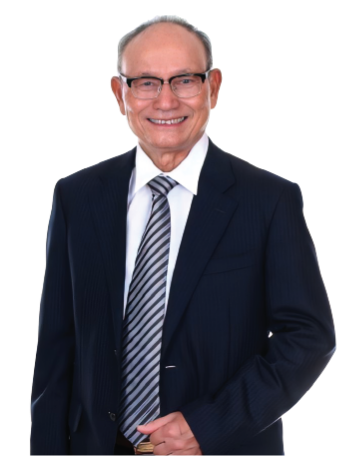 TTUT.BS Nguyen Tien Chinh
CT.HĐQT SOHACO